Over past 9 years NOV has been and is providing CM and CBM services on dozens of offshore and land units. Currently total cost of ownership/ CBM programs are active on 57, within subsea, lifting & handling and drilling equipment disciplines. Presentation is aimed to share field, operational, reliability, analytics and software lessons learned. It will also reflect how these learnings have affected process of digital and cultural transformation of the  company and the sector.
Key Takeaways
Lessons learned are in 4 areas that ultimate strategy needs to successfully execute and improve
– Area of involving senior leadership
– Area of data management
– Area of analytics
– Area of field execution defining clear relation between information and field processes.
————————————————————————————————————————————————————
Speaker Bio
Julian Zec, Chief Engineer Condition Monitoring & Condition Based Maintenance  (CM/CBM) in National Oilwell Varco works with development and delivery of CM and CBM solutions with focus on modern digitally assisted total cost of ownership (TCO) maintenance programs.
Responsibility includes managing the team delivering services on >50 vessels, management of several technology development programs, standardization efforts with ISO, DNV and ABS and university relations.
Previously he was main architect of NOV CM/CBM flagship "Rigsentry" software. He also have experience from Technip FMC and Seadrill.
"Currently I am  most engaged in questions around effective integration of residual organizational knowledge with data and design of analytical and management software to fit domain expert and project execution teams".

Julian holds MSc degree in IT  from University of Stavanger, and a degree in Organizational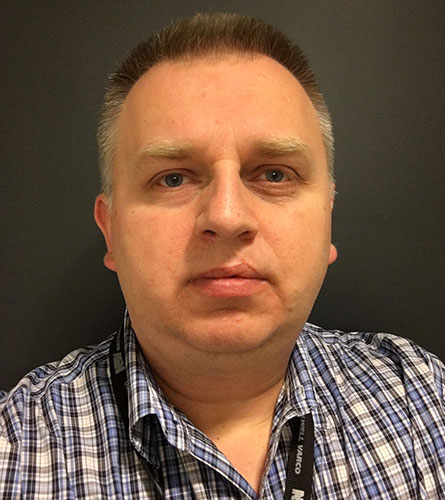 May 23 @ 15:45
Stage 2 | Analytics Modelling and Innovation
 Program Day 1, Julian Zec – Chief Engineer CM/CBM & Manager M&RE | National Oilwell Varco