Session Outline
Railway collisions are devastating accidents that take away lives in a brutal and untimely manner. Whether intentional or accidental, they cause disruption, trauma and pain. While the most effective way to prevent these is to put barriers that prevent people from accessing the train tracks, this is not always feasible, or accessible. High tech solutions like sensors and cameras provide a low-cost alternative for these cases.
Key Takeaways
While simple barriers are a very effective way to prevent accidents and suicides with trains, they are not always an option.

Sensors, cameras and other IoT solutions provide a relatively low-cost alternative to barriers that allow us to save lives. 

These can range from simple sensor-triggered devices, to complex, machine learning driven solutions that analyze behaviour

Here we explore our learnings from embarking on a project to prevent suicidal behavior and accidental collisions on the railway track in Denmark.
————————————————————————————————————————————————————
Bio
Victoria Chudinov – Data Scientist | DSB Digital Labs
Victoria is a data scientist at the DSB Digital Labs – the digital innovation laboratory of the Danish State Railways. There she works on solving a diverse set of problems, ranging from dynamic pricing to predictive maintenance of trains using the arcane power of Machine Learning and Data Science. Victoria's main focus is on finding innovative and practical ways to use Machine Learning in areas where it has not been applied before. She is a master in Modern AI and in Psychology with interests in Bio-Inspired AI, Deep Learning and Natural Language Processing.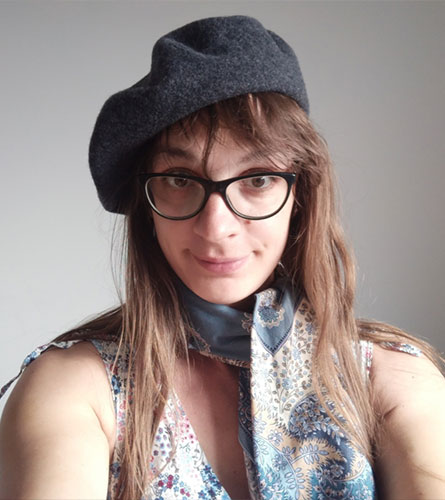 May 19 @ 13:30
Virtual Program
Victoria Chudinov – Data Scientist | DSB Digital Labs